Content
Popcorn, nachos and code!
This was the slogan of the 6. code.talks in Hamburg. On September 29th & 30th 2016, the Who's Who of the IT industry came together to exchange experiences, network and get inspired. Numerous talks covered topics such as Big Data & Scaling, E-Commerce, IT Management, Java, JavaScript, Mobile, New Technology, PHP and UX / Frontend.
Impressions
Greeting and introduction of the curators.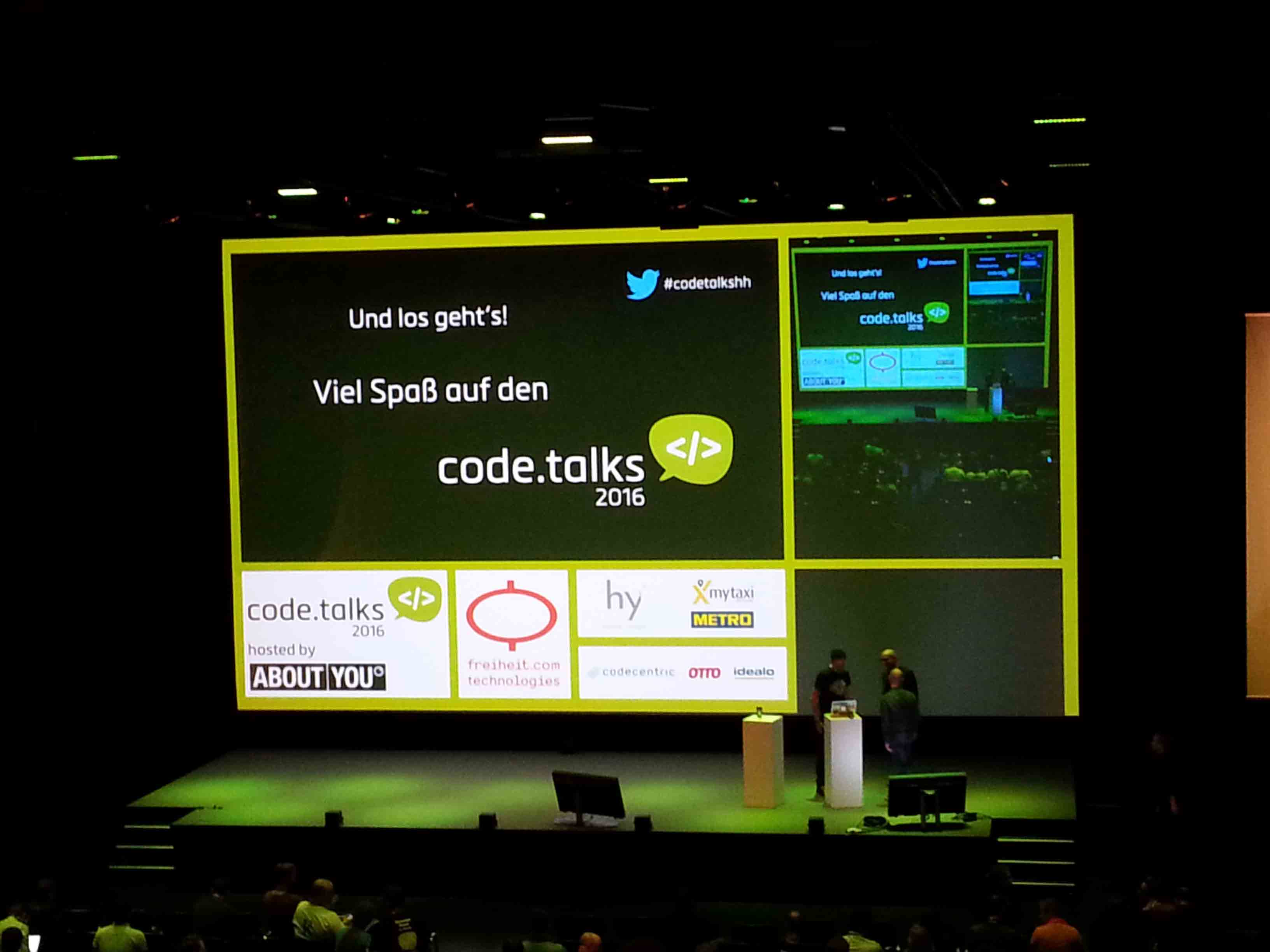 code.talks' entrance hall.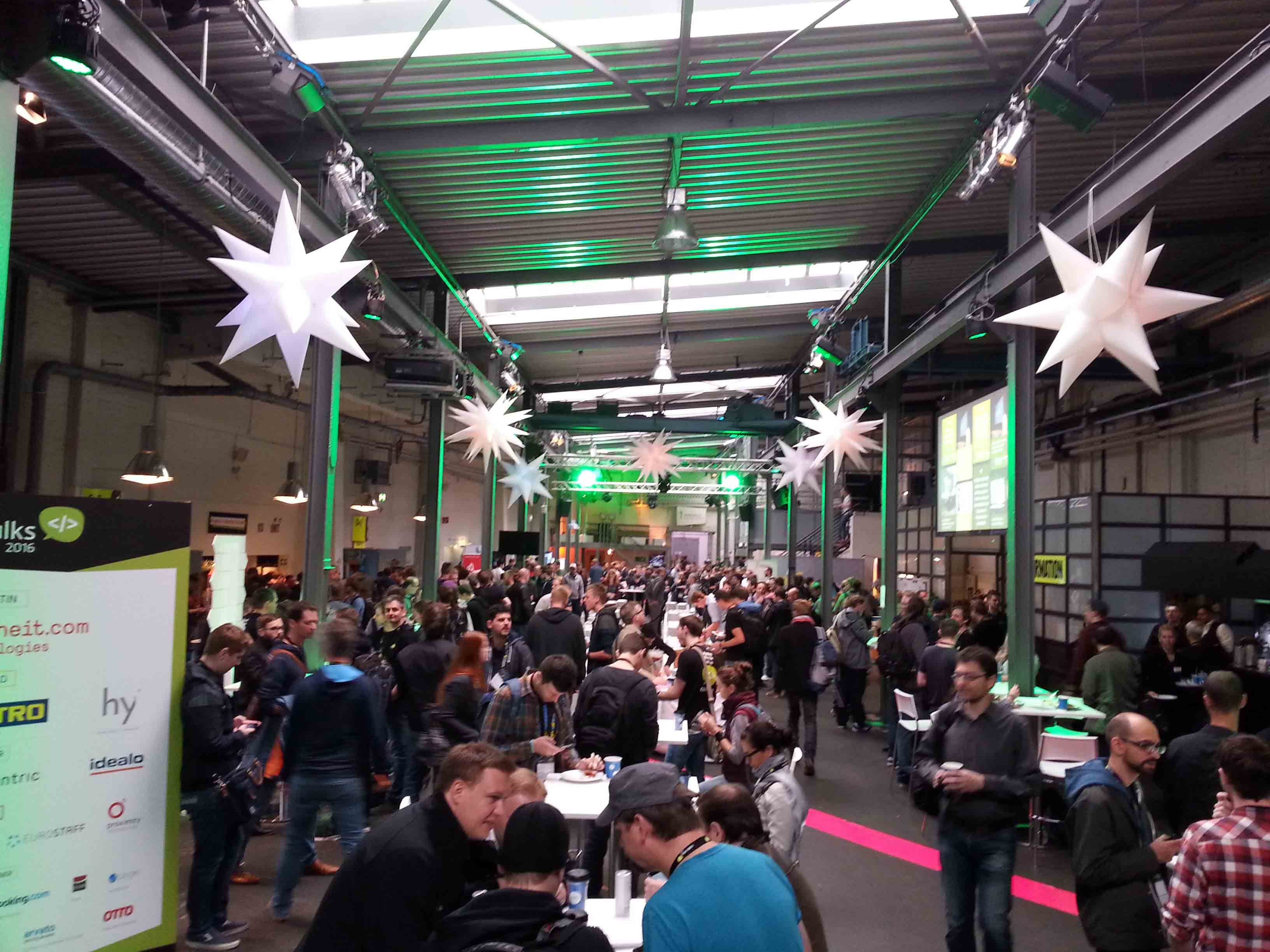 Additionally to the programming focused lectures, there were a lot interesting talks dealing with management topics. Here you can see Frank Düsterbeck explaining how to manage the complexity of IT-projects by having a good requirement management.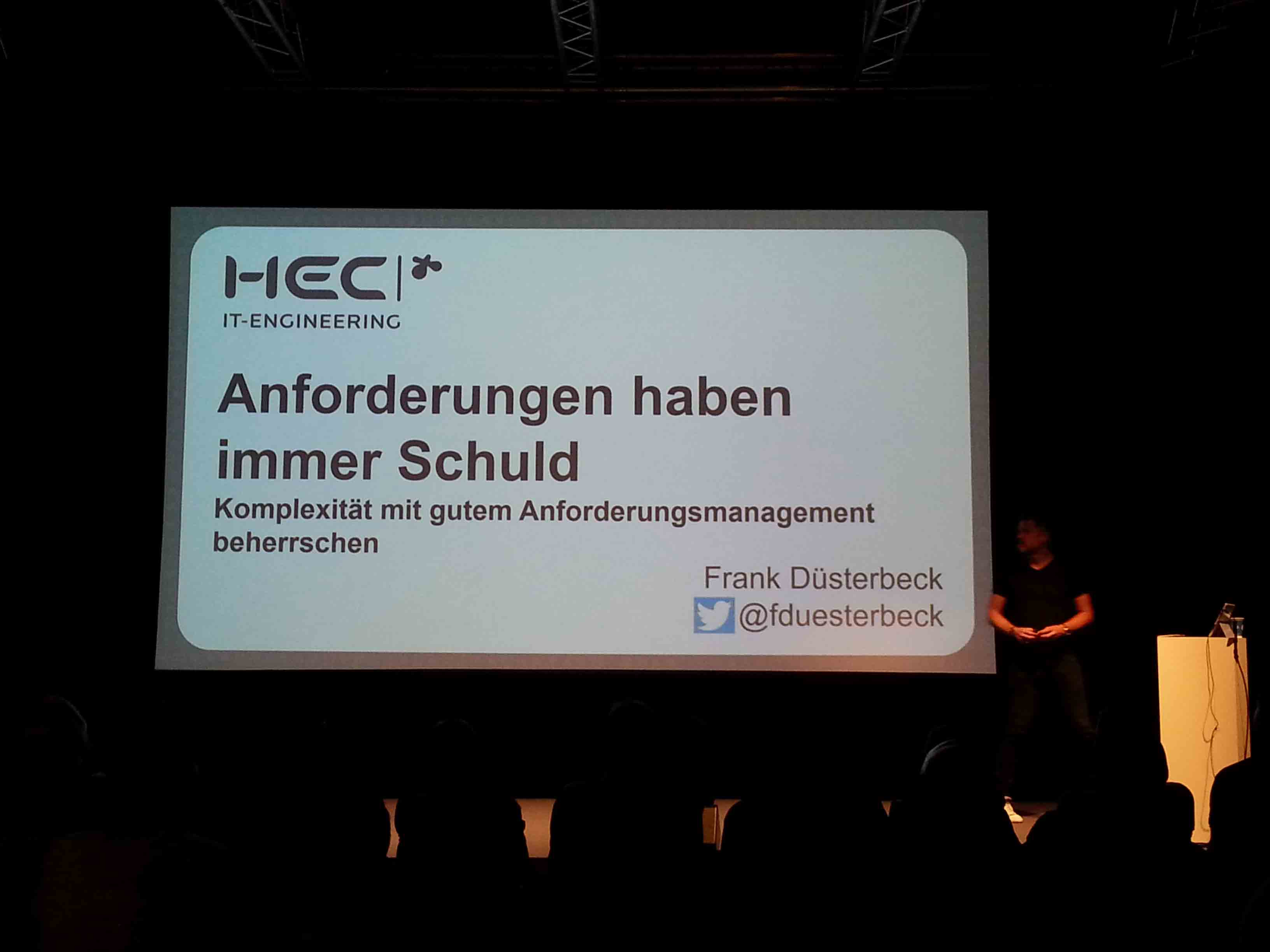 The schedule also contained some live coding sessions. Stefan Richter and his coworkers from freiheit.com demonstrated their Go and Clojure skills.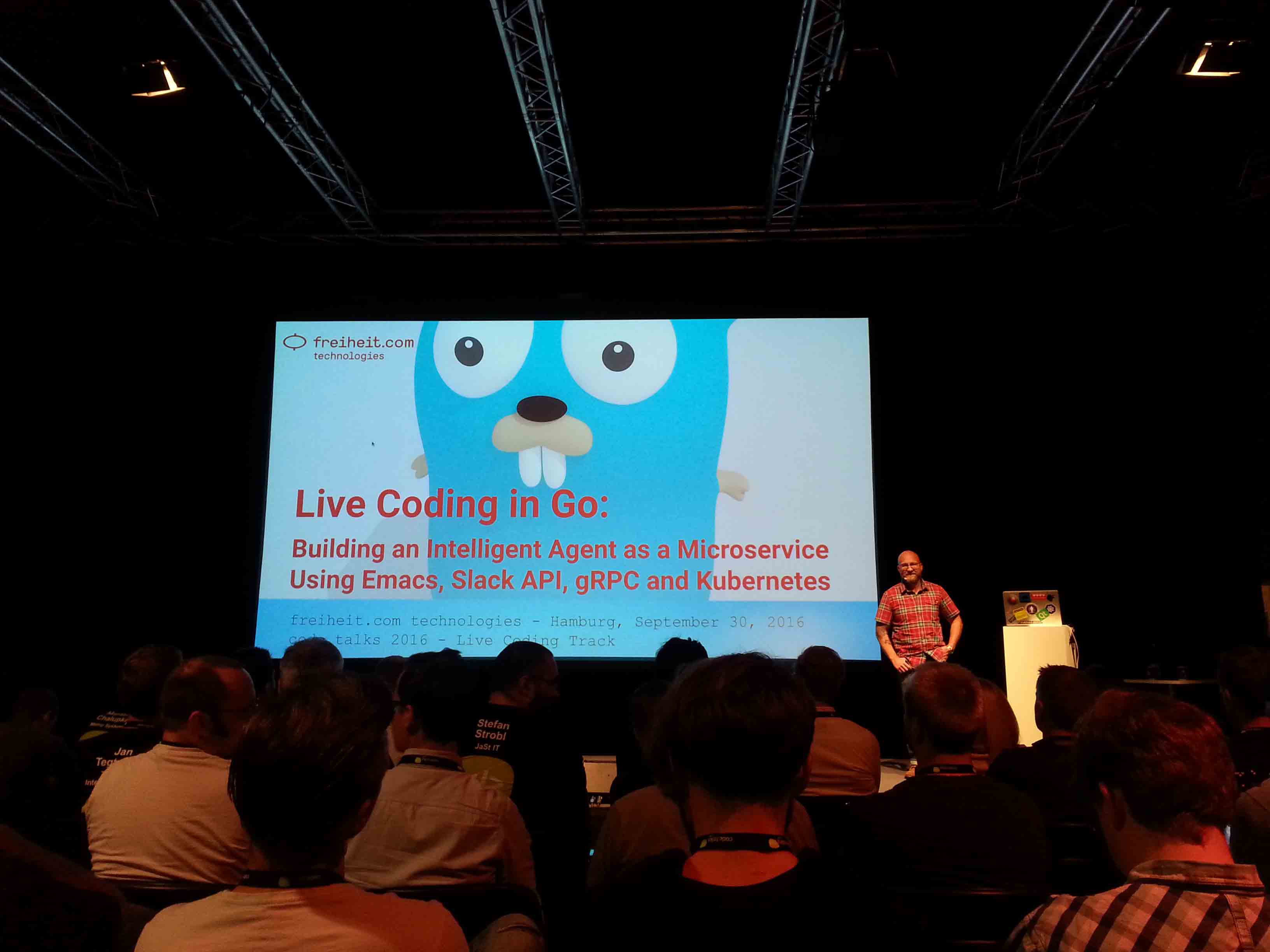 Conclusion
It was my first code.talks and it was amazing! Relaxed people, interesting talks and overall a very family atmosphere. Thanks to ABOUT YOU, the speakers, the helpers and all involved parties for this great event. See you next year!